Liz Lisa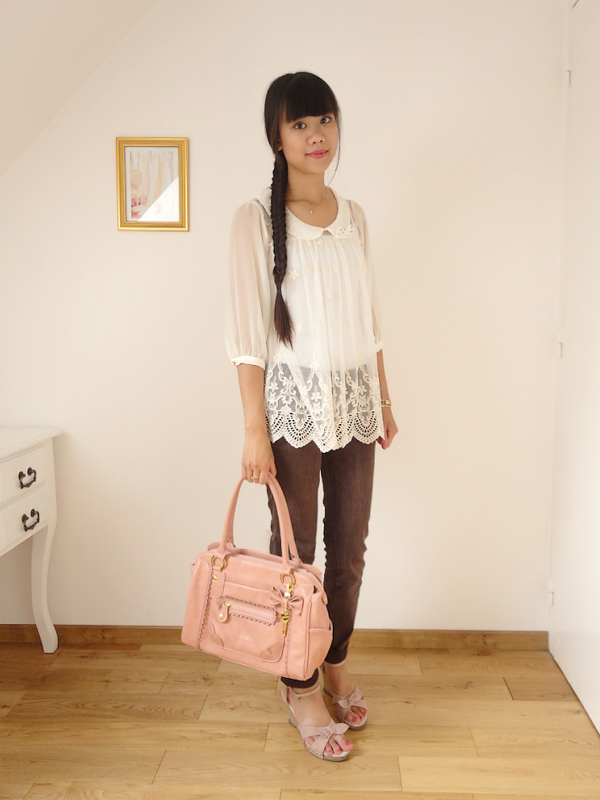 Bonjour à tous,
J'inaugure mon premier post avec le dernier en date de mon ancien blog, dont les commentaires ont été malencontreusement perdus. J'aurais bien aimé avoir vos avis sur mon nouveau chemisier et sac Liz Lisa que mon petit ami m'a ramené du Japon cet été. Bien qu'il s'agisse d'une marque gyaru, j'ai décidé de porter ces nouveaux items à ma manière. Je crois bien qu'il s'agit de ma marque japonaise non-lolita préférée; si jamais je vais au Japon, je risque de dévaliser leurs boutiques!
Pour en revenir à ce blog, je suis en train de le changer petit à petit et j'essaie de m'habituer à Blogger. Je ne pourrais pas déplacer tous mes anciens messages ici car je devrais le faire manuellement et ça prendrait un temps monstre mais je ferais mon possible pour vous faire sentir chez moi ici!
A très bientôt,
Samantha
♥♥♥
My first fashion post will feature my lastest post from my previous blog because all comments were lost. I wanted your opinions about my new blouse and bag from Liz Lisa. My boyfriend brought them to me from Japan this summer. Even if it's a gyaru brand, I decided to wear it in my way. I think it is my favorite non-lolita japanese brand; if I ever go to Japan, I might clean out their stores!
About my current blog, I am changing the settings steps by steps, it's quite hard to use Blogger because it is new to me. I can't move all my messages here because I have to repost everything by myself and it takes a long time. I will try my best to make everyone feel at my "place" here!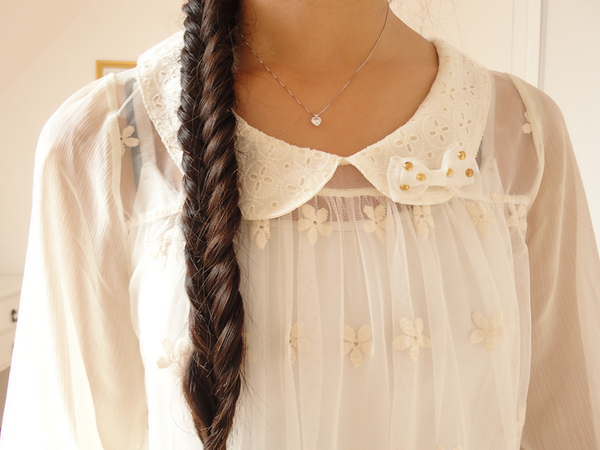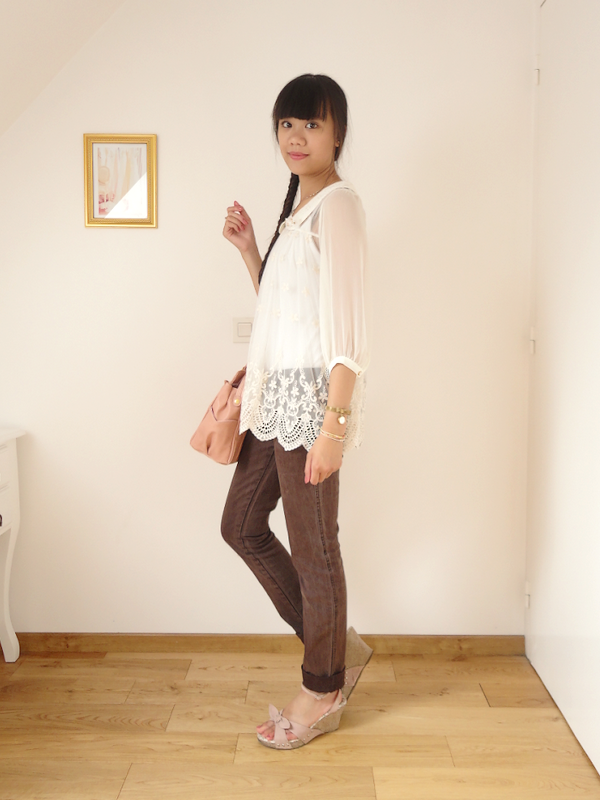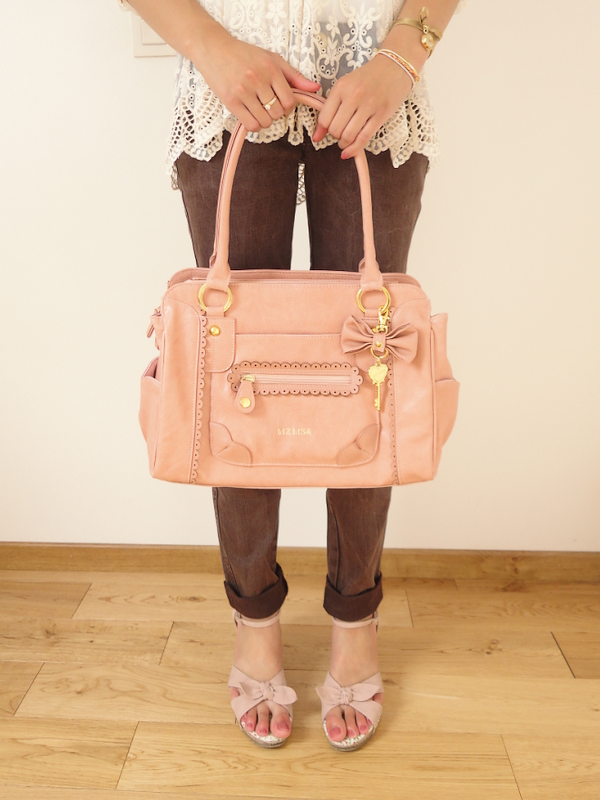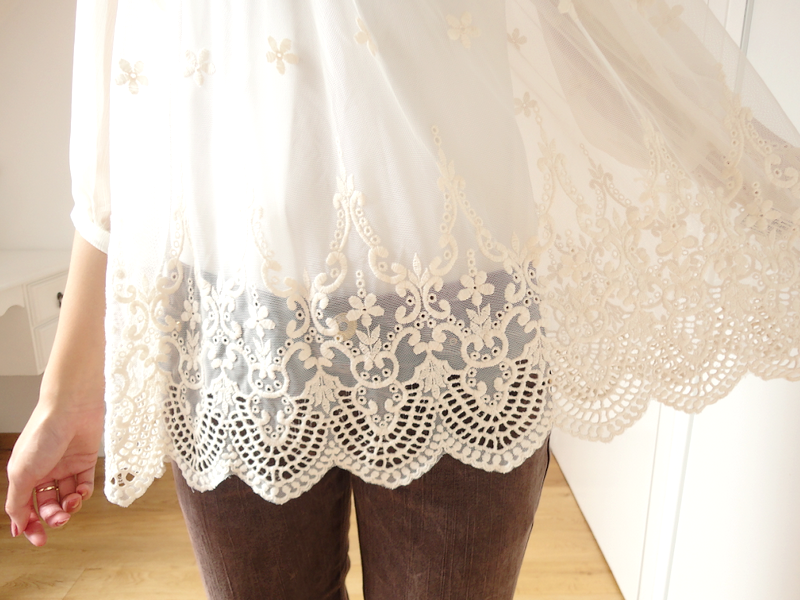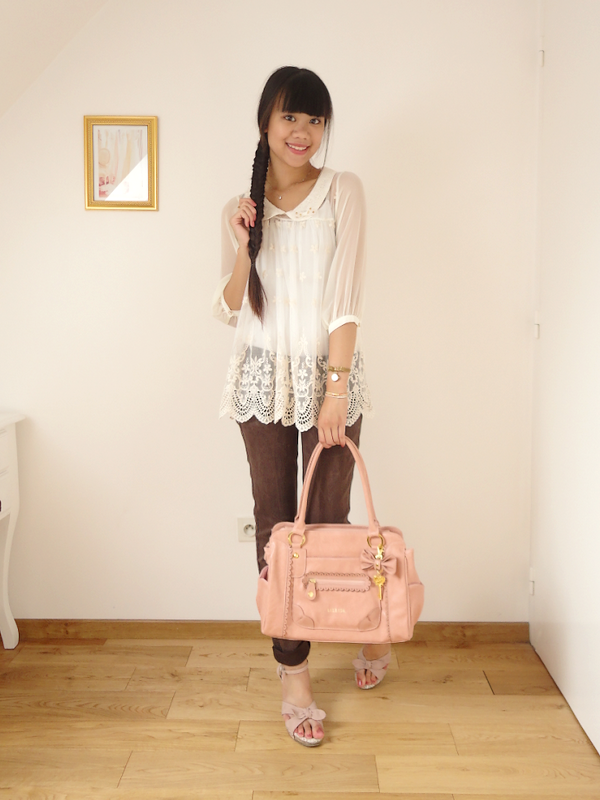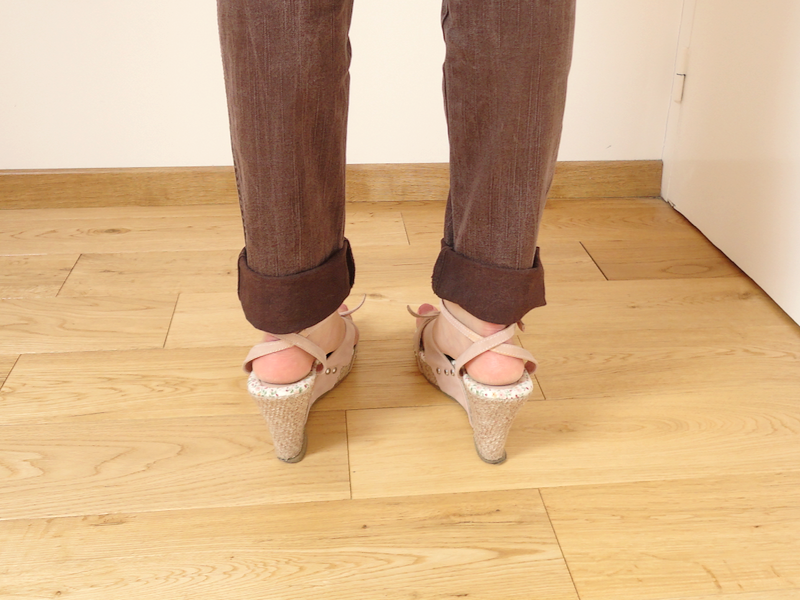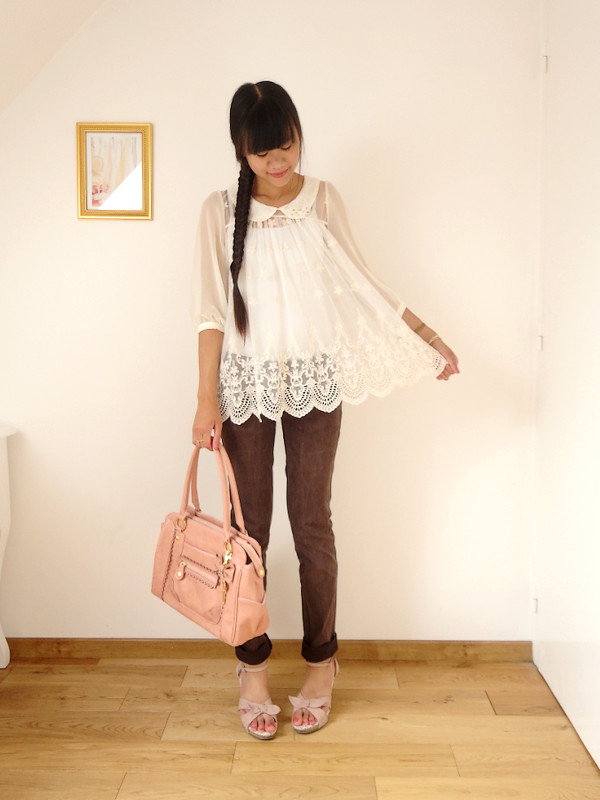 ♥

Liz Lisa top & bag
♥

Gemo pants
♥

La Halle aux Chaussures sandals
♥

Louis Pion ribbon watch

♥